This is a friendly community where all are welcome. We only have a few basic rules. Don't be a jerk. Be excellent to each other.
Another Fallout Giveaway
RumGeoff
n00b
I recently ordered the 2nd set of bobbleheads from the Bethesda site and when I was unboxing them, I noticed I ended up with one extra intelligence bobblehead while missing the explosives bobblehead. I contacted the site and the proper one was sent out and arrived earlier this week and I just got word I can keep the 2nd intelligence bobblehead, which leads to this contest.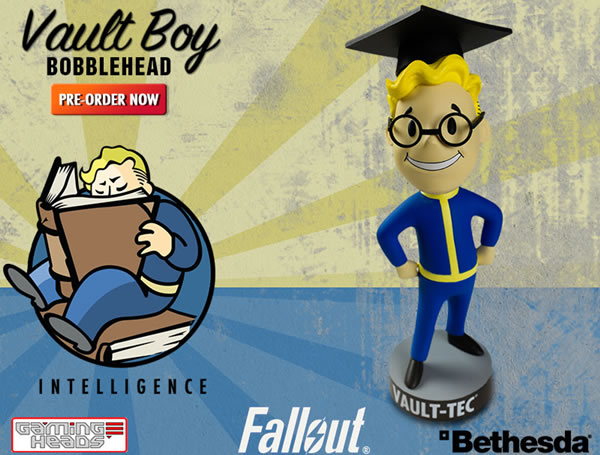 Like the hoodie contest, just make a post saying your interested and I'll do the draw/announcement next monday. The bobblehead will be sent out regular parcel which now comes with tracking included.
If a mod could sticky this post, that would be appreciated!