This is a friendly community where all are welcome. We only have a few basic rules. Don't be a jerk. Be excellent to each other.
Juxtapose and Law212's Mortal Kombat XL Matches
I installed and tried out the Enhanced Online Beta for the PC version of Mortal Kombat XL tonight, and these are the smoothest matches of Mortal Kombat X I've played to date.
I played eight matches tonight, a one off (below), a two match set, and then a best of five set. The best of five my opponent had a yellow system performance rating, and it was not as smooth as the previous matches but was still much better than the rollback netcode in Mortal Kombat X.
I'll post these matches, and more through the course of the beta, here. The beta ends on August 29th. What's also cool about this beta is the Kombat Pack 2 characters are playable at no charge.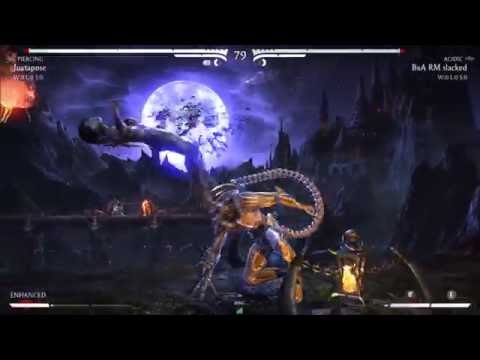 Tagged: